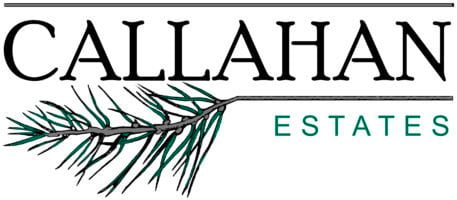 Experience the beauty of the Ottawa Valley at Callahan Estates—a close-knit community where neighbours become friends, nature becomes your backyard, and convenience is just around the corner.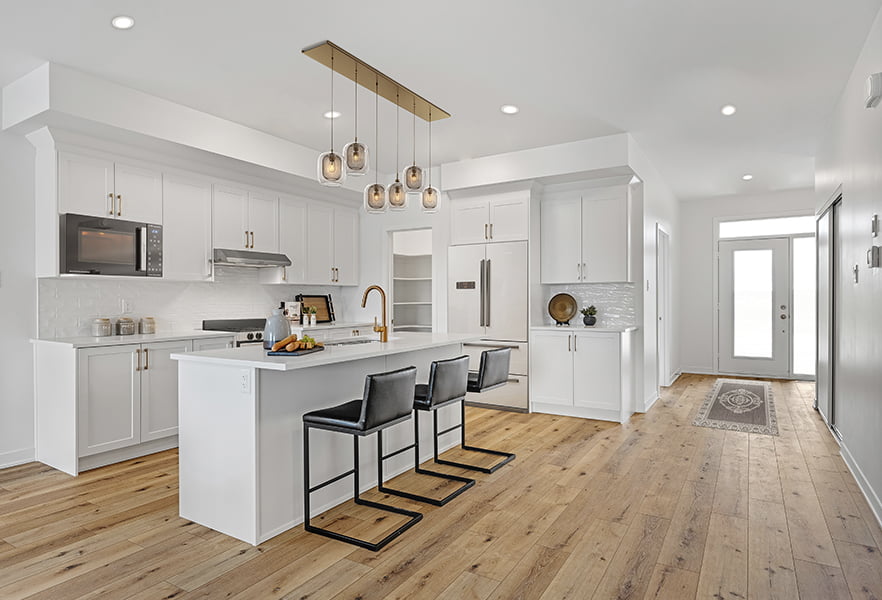 Thoughtful Design and Green Living
Enjoy the best of living at Callahan Estates, where thoughtfully-designed homes cater to your unique needs. From bungalows with open floor plans for easy mobility and single-level living, to spacious two-storey homes perfect for growing families, our diverse range of homes ensures comfort and convenience for all.
What makes our homes even better is our unwavering commitment to green-building practices. Every home in Callahan Estates incorporates innovative design elements that prioritize energy efficiency. We exceed standard building codes by strictly adhering to rigorous third-party guidelines, ensuring that our homes are always built to the highest standards of sustainability and quality.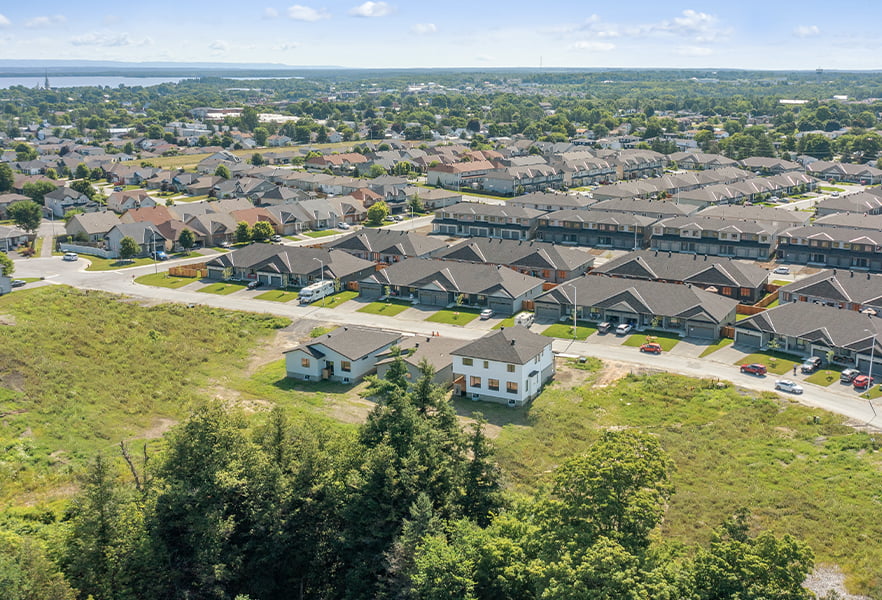 Serene Living with Nature at Your Doorstep
If you're seeking tranquility and seclusion, our Jed Creek collection at Callahan Estates offers premium, oversized lots backing onto a natural creek, providing a peaceful oasis with no rear neighbours. Revel in the quiet atmosphere and enjoy nature right at your doorstep.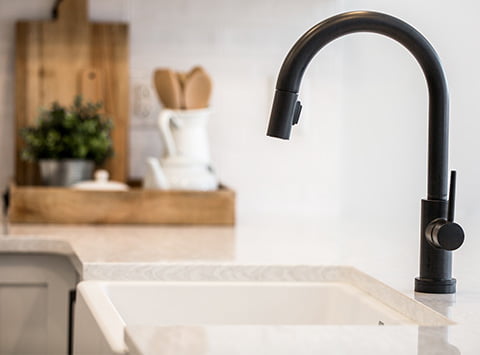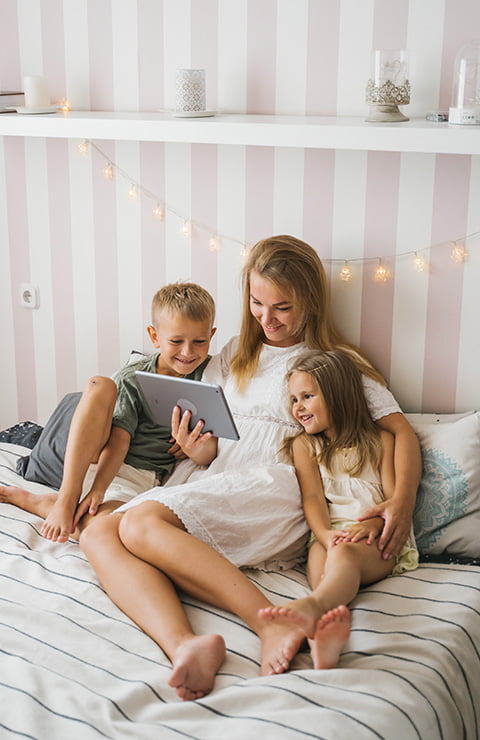 The Campanale Advantage
We have mastered the art of crafting homes that exceed energy-efficiency standards and boast superior craftsmanship – that's the Campanale Advantage.
What Our Clients Say
Hear from our homeowners themselves as they share their stories about their decision to call Callahan Estates home.
Absolutely No Regrets!
We recently took possession of our Arnprior Campanale home and our experience was very positive. Jacquie at the sales office was more than helpful and assisted us in every way possible. Santana and Vince Campanale worked with us and helped us achieve our goal. Everyone was very patient and we did not feel rushed as we worked through the process. We love our new home and neighbourhood and have absolutely no regrets with our decision.
Jim and Catherine
Everything Was First Class.
We were told by our realtor that Campanale had a stellar reputation for fine-built homes in Arnprior and we certainly weren't disappointed. Our new home is absolutely beautiful and 30 days later we couldn't be happier. From the initial meeting to view the model home, to the ease of the sales process and down to the very thorough pre-delivery inspection, everything was first class.
David and Cindy
Register for Updates
Receive the latest news and offers about Callahan Estates, delivered straight to your inbox!
Register Now