Unlock Your Dream Home Sooner with Exclusive Promotions!
Now's the time to begin your new home journey with this exclusive opportunity, carefully curated to help you realize your homeownership dreams sooner than ever. Explore our unmatched promotion below, save big, and take the first step towards your dream home today.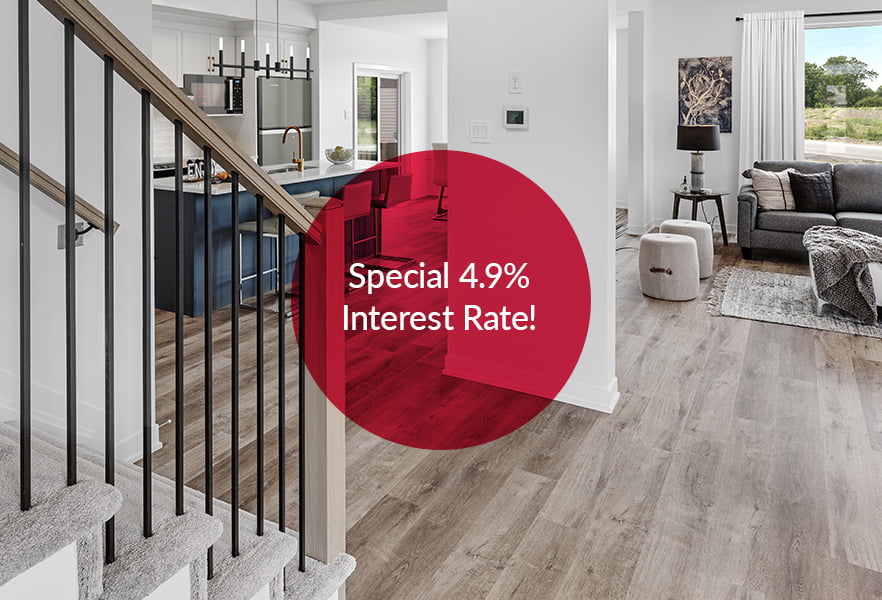 4.9% Interest Rate VTB Mortgage on Select Models*
Owning your ideal home just got a whole lot easier! With our Vendor Take Back (VTB) mortgage offer, experience the convenience of a 4.9% interest rate on a 2-year term when you secure select homes in Callahan Estates with a 25% down payment. The best part? No stress test required! The path to homeownership is more seamless now than ever.
Reach Out Today!
Our dedicated New Home Sales Consultant is here for you. Call, email, or visit our sales centre and model homes today for more information.
613 622 0033 | arnprior@campanale.com
75 Leo Moskos Drive Arnprior, ON K7S 3Y4
*Terms and conditions apply. Only available on select models. Promotions above are valid until September 30th, 2023. Contact us for full details.