At Campanale, we know that designing your dream home is an exciting endeavor, but we also understand that it can sometimes feel overwhelming. That's why our experienced in-house design team is dedicated to guiding you through every step of the process. With their passion for design and extensive knowledge, they'll work closely with you to bring your vision to life and create a home that reflects your unique lifestyle. From the initial concept to the final touches, we'll collaborate, listen to your needs, and provide creative options. Count on us to make the design process enjoyable and rewarding, ensuring you feel confident and proud of your new home for years to come.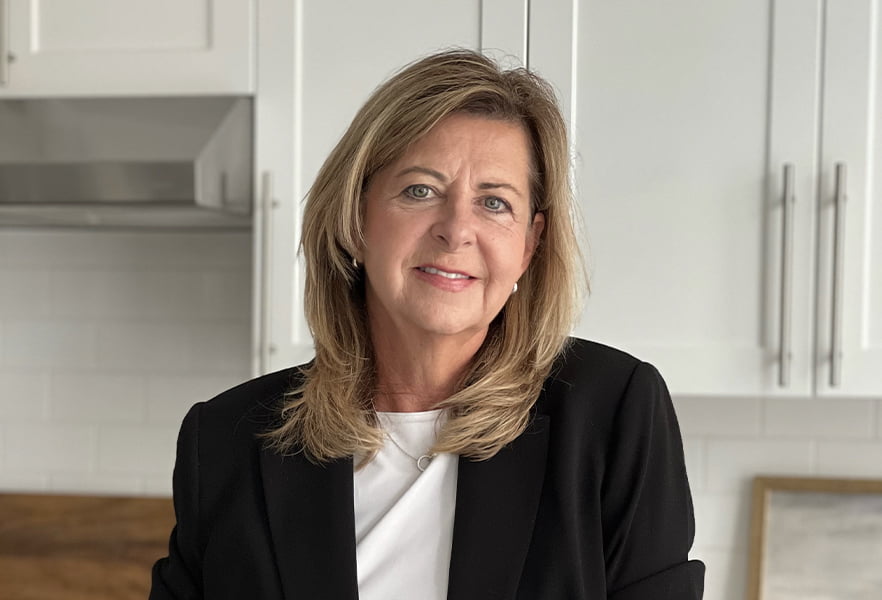 Meet Carol Anne Tippins
Lead Design Consultant & Manager
With years of experience in the industry, our lead designer, Carol Anne Tippins is a highly skilled and talented designer who is dedicated to providing exceptional service to our clients. Her creativity and attention to detail ensure that each design project is thoughtfully executed and exceeds expectations.
Our Process
01

Listen

We listen attentively to your needs, preferences, and vision for your dream home.
02

Design

Our experienced design team will work closely with you to personalize your new home and select finishes that reflect your taste and align with your lifestyle.
03

Build

Our skilled craftspeople will bring your design to life, upholding the highest standards of quality construction.
Contact Our Design Team
Available by appointment only, contact our design team today!
Register Now